Partners
Jolly Mon Fishing Charters
Anacortes Lodging
We are proud to offer our own lodging to our fishing or visiting guests. Conveniently located just a mile and a half from downtown Anacortes and the marina for catching our boat. This quaint spot features three bedrooms and one full bathroom with dual sinks and a large kitchen. Enjoy partial views to the North, of Guemes Channel and Cypress and Guemes Island. This is a quiet and comfortable spot, great to accommodate your fishing trip travels or just a quick getaway to Anacortes. We make special accommodations for our fishing guests. Early check in and late checkout when available. Vacuum packer and freezer space for your catch. And cooking supplies for fish and crab, which is very difficult to find at other lodging locations.  Let us know how we can make your stay a bit more comfortable!
W. 3rd Street
Anacortes, WA 98221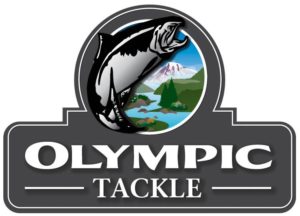 Olympic Tackle
Jolly Mon Charters is proud to be part of the Olympic Tackle Pro Staff Team. Their products are individually handmade right here in the Pacific Northwest using the highest quality materials available. THIS GEAR WORKS! The unique head shapes are designed to maximize lure action and each lure is finished with durable epoxy for extreme fishing abuse. All of the patterns contain UV and Glow material providing the best of both worlds in any fishing condition. Be sure to check out their web site for more product information and locations!
OlympicTackleMFG@Yahoo.com
www.OlympicTackle.com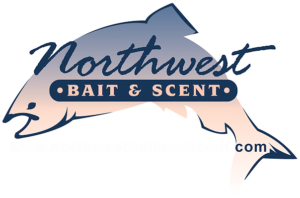 Northwest Bait & Scent
Jolly Mon Charters is proud to be part of the Northwest Bait & Scent Pro Staff team! Graybill's Guide Formula began over 30-years ago generating years of trial research right on the water. But it's more than just a scent. It's a formula consisting of three main parts. It's an attractant which will help bring the fish in. It also includes a bite stimulant oil, which along with the attractant oil will also bring the fish to bite. All this is tied together with a true fish oil allowing the attractant and stimulant to adhere to your bait and lures while letting the true colors of the lure to shine through. NW Bait & Scent also produces a Super Herring Brine which is easy to use and make very bright, shiny and firm herring that lasts. The science and research behind these products have proven to be extremely effective and consistent in catching more fish. If you want a competitive edge on the water, give Northwest Bait & Scent a try!
info@northwestbaitandscent.com
www.northwestbaitandscent.com
At Prolite Rod Technology, we believe in our products. We want to bring you the absolute highest quality, performance, and craftsmanship in a fishing rod. Its our goal to bring you the best product, with the best customer service, at the best price. We strive to better the fishing industry, with a willingness to teach and educate every level of fisherman. At Prolite, w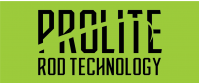 e don't just want to teach him how to catch a fish, we also want to educate him about the art and science of fishing. We want to get you the perfect rod to fit your every need in any situation. Working with you and building a personal relationship is important to us.
Tumwater, WA
Phone 360-485-7584
www.proliterods.com